Toshiya Mizuta **
Remedial Massage Therapist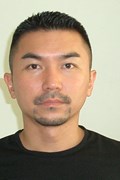 Toshi has a Diploma of Remedial Massage from TAFE NSW, is an Accredited member of Australian Traditional Medicine Society, and is specialized in Deep Tissue, Myofascial and Sports Massage, in order to provide the care and attention needed to relieve pain and restore physical mobility.
Tony Slivnikar **
Remedial Massage Therapist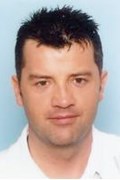 Tony is a qualified Remedial Therapist Accredited with AAMT Australian member Association with extensive skills and experience in Traditional Swedish Massage, Reflexology, Pregnancy Massage, Ayurveda Indian Massage, Sports Massage, Deep Tissue, Trigger Point Therapy, and Aromatherapy. He is Remedial Massage Therapist with a highly professional attitude able to constantly exceed customer's expectations.
Em (Emese) Javori **
Remedial Massage Therapist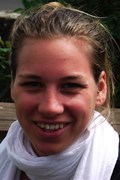 Em (Emese) Javori is Nationally Certified in Remedial Massage, and member of Massage Association of Australia. Em is interested in deeply focusing in on a problem area while also addressing whole body stress relief. Her techniques include Swedish Relaxation Massage, Sports Massage, Reflexology, Deep Tissue, Trigger Point Therapy, and Aromatherapy.
Atsuko Imai **
Remedial Massage Therapist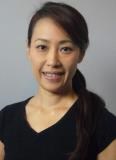 Atsuko has a Diploma of Remedial Massage and Certificate IV in Aromatherapy, is an Accredited member of Australian Traditional Medicine Society (ATMS). Atsuko is a professional and client-oriented therapist with a variety of techniques including Deep Tissue, Swedish Massage, Pregnancy Massage, Myofascial, Trigger Points, Lymphatic drainage, Sports Massage, Reflexology and Aromatherapy.
James Manu **
Remedial massage, Myoskeletal and Cranio-Sacral Therapist
Manu is a fully qualified remedial massage therapist with more than 15 years of experience in renowned 5 star health facilities and healing retreats. His vast knowledge of various massage techniques like TUI-NA Medical Chinese Massage, Cranio-Sacral techniques, Myoskeletal Alignment, Shiatsu, Deep Tissue, Reflexology, Acupressure, Trigger Point Therapy and Sports massage, he combine in Intuitive Holistic Bodywork treatment to find exactly right therapy for every person.
Louise Shallis **
Remedial Massage Therapist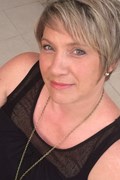 Louise is a qualified Remedial Massage Therapist, accreditied with Australian Association of Massage Therapists (AAMT), specializing in Remedial, Sports and Deep Tissue Massage along with Manual Lymphatic Drainage, Swedish Massage and Sports Taping providing the appropriate care required to relieve pain and restore the body back to full range of movement.
Kazu Midorikawa **
Remedial Massage Therapist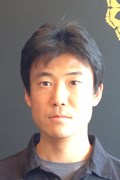 My name is Kazunari. My specialize in massage is Remedial massage to treat physical discomfort like lower back pain. I have been doing massage to all variety of clients like sports people, professional athletes, construction workers, office workers and children to senor people for last 7 years in Australia. Relaxation, Deep tissue, Reflexology, Shiatsu and Lymphatic drainage are also available. Kazu is available Fri, Sat, Sun and Monday.
Kimberlee King
Massage Therapist
In my massage sessions, I begin with therapeutic relaxation techniques to relax the body and mind of my client, and then combine a range of remedial techniques including myofascial release, trigger point therapy, and deep tissue therapy, to alleviate pain and restore full function to the affected body parts.
Catherine Vejrych
Massage Therapist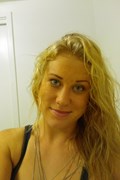 Catherine has been practicing professional massage techniques towards the completion of her Diploma of Remedial Massage Therapy. Her studies include 'Structural Body Work', Sports Massage Therapy and relaxation techniques. Catherine is best described as an enthusiastic and compassionate therapist, who will tailor your treatment especially for you.
Edith Vejrych
Remedial Massage Therapist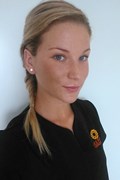 Edith is a remedial therapist who uses massage to maintain physiological health. Whether it is to aid recovery for the sports performer or to achieve a balance from the stresses and strains of every day life. Using a range of massage techniques, including deep tissue, remedial, sports and relaxation massage, she can alleviate physical pain by facilitating the movement of toxins away from the muscles, promoting healing and reaching a physical mental well-being.
Tasha Colletti
Massage Therapist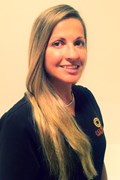 Tasha is qualified in Sports and Remedial Massage and has spent the last year working in the French alps with her main clients being road cyclists and mountain bikers. She can tailor her skills to suit your needs and can offer massage for such problems as muscle tightness, stress and discomfort or can simply provide a full body relaxation massage if required. She will assess your history, work practice, lifestyle and your attitude to your mental and physical well-being.
Bie Nathomphol