The creative art of massage instills living in the moment. It rejuvenates – restoring a sense of well-being and balance to our bodies, making us better able to face all the things life throws our way. The massage therapist endeavors to release knotted and tense muscles, easing pain and stiffness and often removing the cause of the disorder. Remedial massage uses several specialized techniques to locate and repair damage to muscles, tendons and joints, supporting and speeding up the body's own repair mechanisms. Oil on the skin ensures that the muscles are deeply penetrated, and passive joint stretching moves are also used. Muscular and skeletal dysfunctions helped by remedial massage include muscle tightness and pain, arthritis, frozen shoulder, tennis elbow, whiplash, neck and back pain, scoliosis, headaches and sports injuries.
Toshiya Mizuta
Massage Therapist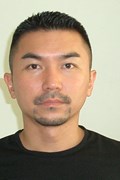 Toshi has a Diploma of Remedial Massage from TAFE NSW, is an Accredited member of Australian Traditional Medicine Society, and is specialized in Deep Tissue, Myofascial and Sports Massage, in order to provide the care and attention needed to relieve pain and restore physical mobility.
Tony Slivnikar
Massage Therapist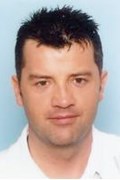 Tony is a qualified masseur with extensive skills and experience in Traditional Swedish Massage, Reflexology, Ayurveda Indian Massage, and Remedial Massage with a highly professional attitude able to constantly exceed customer's expectations.
Em (Emese) Javori
Massage Therapist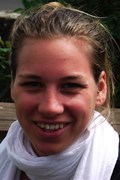 Em (Emese) Javori is Nationally Certified in Remedial Massage, and member of Massage Association of Australia. Em is interested in deeply focusing in on a problem area while also addressing whole body stress relief. Her techniques include Swedish Relaxation Massage, Sports Massage, Reflexology, Deep Tissue, Trigger Point Therapy, and Aromatherapy.
Silent Partner
Kobby Yee
Massage Therapist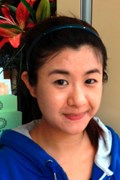 Kobby has a diploma in beauty from CIDESCO in Hong Kong and is experienced in relaxation and chinese massage. She is dedicated to providing the best massage experience possible to her clients.
Candy Chu
Massage Therapist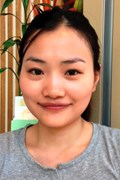 Candy has trained in Relaxation and Chinese Massage at France International Beauty School in Hong Kong. She is dedicated to giving the customer a deeply relaxing and theraputic experience.
Atsuko Imai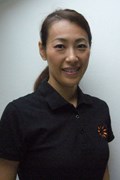 Special - Mon, Tue, Wed Only

Any Massage 50min
50 mins
$69

Deep Tissue

Deep Tissue 50min
50 mins
$85
Deep Tissue 30min
30 mins
$55

Stress Reduction

Stress Reduction 50min
50 mins
$75
Stress Reduction 30min
30 mins
$55

Aromatherapy

Aromatherapy 50min
50 mins
$85
Aromatherapy 30min
30 mins
$55

Reflexology

Reflexology 50min
50 mins
$85
Reflexology 30min
30 mins
$55

Mothers

Mothers 50min
50 mins
$85
Mothers 30min
30 mins
$55
Shop 7, 2-10 Codenwarra Road, Emerald; QLD
07-49910100
Monday

Tuesday

Wednesday

Thursday

Friday

Saturday

Sunday

9:00am - 5:00pm

9:00am - 5:00pm

9:00am - 5:00pm

9:00am - 7:00pm

9:00am - 5:00pm

9:00am - 5:00pm

10:00am - 4:00pm
---